INFORMING YOU, THE HOMEOWNER
GETTING TO KNOW YOUR HOME
Whether you've just purchased your new build from us, or maybe it was 2, 5, 10 + years ago, or maybe you've purchased a resale Klemencic Home we want to be able to support you on how to maintain your home & how its components work.

We cover a lot of information in your final walk-through and we're sure that it's daunting trying to remember everything we convey to you and you probably find yourself wanting a second, third or maybe fourth explanation on your HVAC system etc. That's why we've created this resources page, to help you the homeowner understand more about your home & to give you a checklist of seasonal actions. we take pride in building quality homes & want you to feel confident with its components!



With this mindset we bring you a series of videos covering the essential components that make-up your home & checklists for general & seasonal home maintenance as well as a Q & A! If you want us to do a video on an aspect of your home or want more information on general maintenance just tell us we're happy to go into more detail.
Maintaining your New Home
Proper maintenance of your new home is an important habit to keep your home in good working order. Here are a few maintenance tips;

Monthly cleaning and or replacement of furnace filters will help ensure clean and healthy quality of air in the home.
Monthly check to make sure smoke and carbon monoxide detectors are working properly
Remove and clean Heat Recovery Ventilator (HRV) filters once a year. Instructions for cleaning filters are located on the unit.
Check and clean eavestroughs and downspouts each spring. Ensure all downspouts are discharging away from your home.
Below is a video provided by Tarion with additional information on maintaining your home.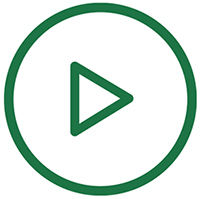 Click Here to Play Tarion Video
Warranty Information
The reporting of items requiring warranty service is in accordance with a formal process established by Tarion New Home Warranty Corporation that is strictly followed by our company. Communicating of routine warranty matters must be done on the prescribed forms and submitted at the prescribed times as per Tarion's process and policies.

A summary of your Tarion New Home Warranty can be downloaded below.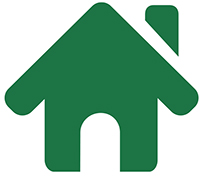 Summary of Tarion New Home Warranty
A copy of the Homeowners Guide to Your New Home Warranty that is included in your package when you move into your new home can be found here: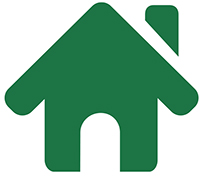 Homeowners Guide to Your New Home Warranty
Full details on your Tarion New Home Warranty can be found at www.tarion.com under the Homeowners drop down.
HRV
The following four videos are a recap of the HRV information provided at the time of your Pre-Delivery Inspection.
Sump Pump
The following video is a recap of the sump pump information provided at the time of your Pre-Delivery Inspection.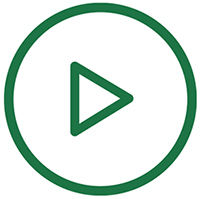 Click Here to Watch Sump Pump Video
Garbage and Recycling
Most local municipalities are on a User-Pay Garbage system. Residents must purchase a garbage tag and affix it to each garbage bag set to the curb each week. Additional information regarding garbage and recycling, locations where garbage tags are available, and schedules can be found below.

City of Belleville: https://www.belleville.ca/residents/page/garbage-recycling

City of Quinte West: https://www.quintewest.ca/en/your-city-hall/garbagepickup.asp
Preparing Your Home Before Your Winter Vacation
Like many Ontario residents, you may be looking to get away from the cold during the winter months. If you are leaving for an extended period of time, here are a few tips to protect your home while you're away.

Replace furnace filters and ensure smoke and carbon monoxide detectors are in good working order. Filters that are left for too long will struggle to allow air to pass through freely which can cause your furnace to shut off.

Make sure your furnace fan is set to 'ON' not 'AUTO', vents are open, and interior doors are left open to avoid stagnant air, especially in basements.

Shut off your water at the main valve in your utility room.

Empty out refrigerators and garbage bins to avoid rotting food.

Ask a neighbour or family member to check on your home, remove newspapers, ensure your downspouts and furnace exhaust is clear, and keep your driveway clean on a regular basis.
Winter Maintenance
Canadian winters can produce difficult weather and ensuring your home is performing as it is intended is very important during the winter months. Click below to learn more about preparing your home for winter and maintaining your home during the winter months.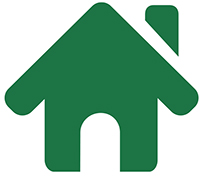 Winter Maintenance
Mold
Mold is a common occurrence in many homes, especially during the summer months. Many of the conditions that support mold growth are present in all homes, however, maintaining proper moisture levels in the home will ensure mold cannot grow. Click below to learn more about controlling the moisture levels inside the home.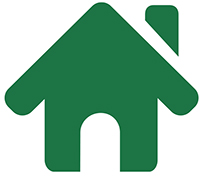 Controlling Moisture in Your Home
Lawn Care
If you are receiving new sod it is important to keep the sod well-watered and wet over the first few weeks. It is recommended that you water daily and give the sod a minimum of ten (10) days to root prior to walking on and mowing. For the first 7-10 days of watering it is recommended that sprinklers stay in each location for a minimum of 30 minutes to ensure the water gets through the sod and generously wets the topsoil below.

Prior to mowing your lawn, gently attempt to lift some of the sod in a few areas. Sod is ready to be cut when the roots have a strong hold to the topsoil. If the sod lifts easily, continue to water and wait until the roots have taken to the topsoil prior to mowing.

Sod that is laid late in the fall when temperatures consistently fall to low single digits and lower overnight is virtually maintenance free until the spring. Sod laid during these temperatures will not need water as it is already dormant and will not grow until the spring once temperatures are consistently warmer.

It is important to pay attention to the colour of new sod. Fresh sod can brown and dry up very quickly so if you start to notice areas of your sod browning, it is important to ensure those areas are heavily watered immediately.
Mailbox
To obtain your mailbox key and location for new homes, homeowners are required to visit Canada Post. Canada Post will require paperwork showing your name and your new homes address along with photo ID.

For new homes in Trenton please visit Canada Post at 70 Front Street in Trenton.

For new homes in Belleville please visit Canada Post at 85a Davy Road in Belleville.